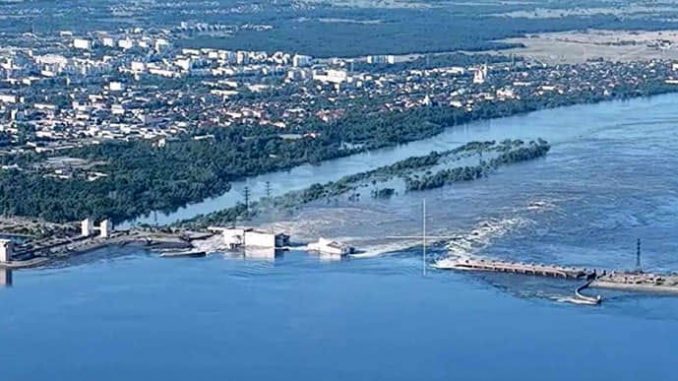 Blowing up the Kakhovka Hydroelectric Power Plant is yet another act of terror, another manifestation of genocide through an environmental disaster, but the main thing is that this is also a show of how much the occupiers are scared. Their overwhelming anxiety over the prospects of the Ukrainian army forcing the Dnipro River has actually led them to destroy the reservoir dam.
What's most interesting is that it's precisely the part of Kherson region on the left bank of the Dnipro and those defensive lines Russian invaders have been feverishly digging throughout these months will suffer from rising water levels the most. Meanwhile, this act of terror will have any critical implications on the Ukrainian Armed Forces' capabilities.
Nevertheless, irreparable damage to the environment will certainly be inflicted, coastal villages will be flooded, and locals will suffer as Russian terrorists once again force them out of their homes. Only the complete liberation of Ukrainian territories and the expulsion of all invaders will stop this endless terror.